Heavy Duty PM-940 CNC KIT
Made By Arizona Video 99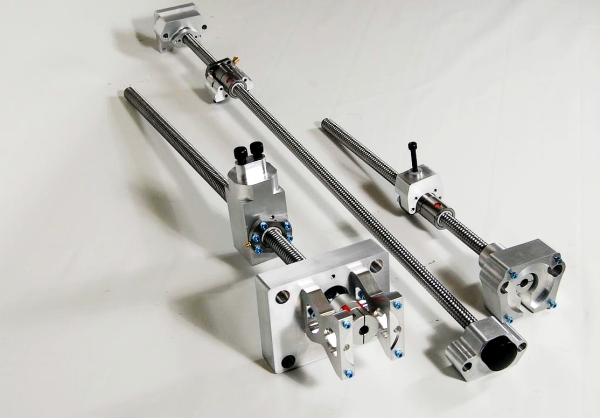 Our PM-940 CNC Kit is machined with exact tolerances and uses only the best bearings to ensure almost no backlash at all.
Most ballscrews have about .001 backlash.
All hardware, motor couplers and bolts are included.
PM-940 CNC kit Standard (Z)
25mm Z Double Nut Ball Screw
20mm X Double Nut Ball Screw
20mm Y Double Nut Ball Screw
Only $1,200.00+ Shipping
Please Use The Drop Down Menu
To Pick Your Motor Mounts
(1)Nema 34 Steppers 14mm Shafts
(2) Clear Path Servo (Nema34 with 0.5"shaft)
(3) DMM Servo (86M) Not (N)
Lead Time Is 4 Weeks as of
1/20/2021
Please contact Dave
if you need a custom size motor mounts.
-------------------------------------
PM-940 CNC Kit
With Heavy Duty (Z)
Out of stock until 3/1/2021
32mm Z Double Nut Ball Screw
20mm X Double Nut Ball Screw
20mm Y Double Nut Ball Screw